Gorgeous and
Natural-Looking Veneers
In the realm of cosmetic dentistry, porcelain veneers stand out as one of the most effective treatments to transform smiles. Veneers, thin shells crafted from high-quality ceramic, are custom-made to fit perfectly over the front surface of a tooth. Their primary function? To correct various dental imperfections and give patients the confident smile they've always desired.
Why Choose Porcelain Veneers?
Versatility: Porcelain veneers address a multitude of dental concerns. Whether it's discolored teeth that don't respond to traditional whitening treatments, minor gaps, chips, cracks, or even slightly misaligned teeth, veneers can provide a solution.
Natural Appearance: One of the standout qualities of porcelain is its ability to mimic the translucence and color of natural teeth. This ensures that veneers seamlessly blend in, giving a natural yet improved appearance.
Durability: Despite their slender structure, porcelain veneers are incredibly robust. With proper care, they can last for decades, providing long-term aesthetic benefits.
Minimal Tooth Alteration: While some tooth preparation is required, it's often minimal compared to other restorative procedures. This means more of the natural tooth structure is preserved.
Stain Resistance: Porcelain veneers are resistant to staining. Unlike natural teeth, they don't readily absorb pigments from coffee, tea, wine, or tobacco, ensuring a consistently bright smile.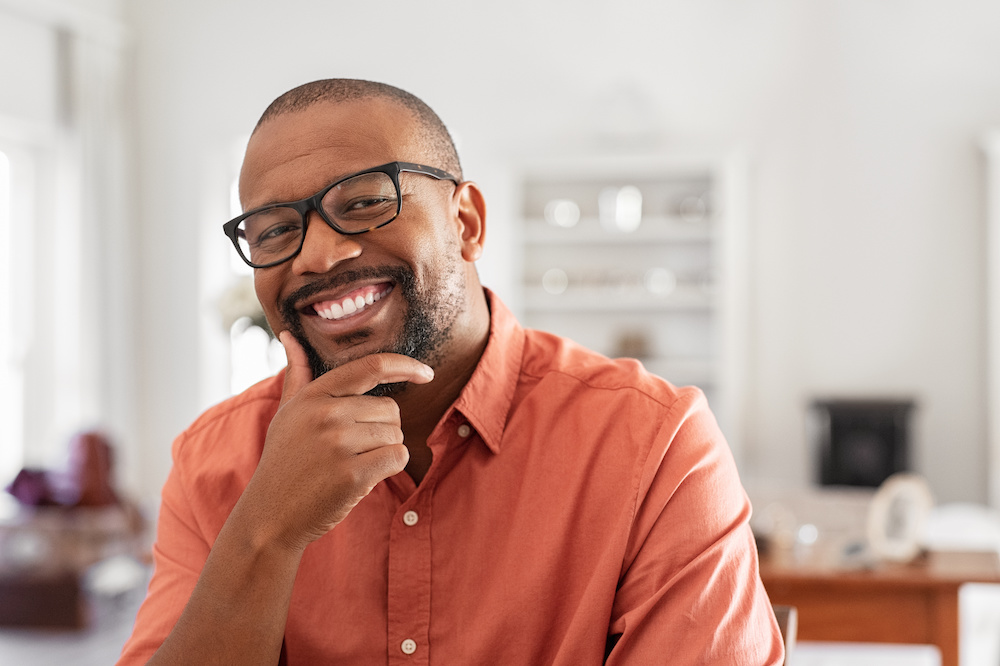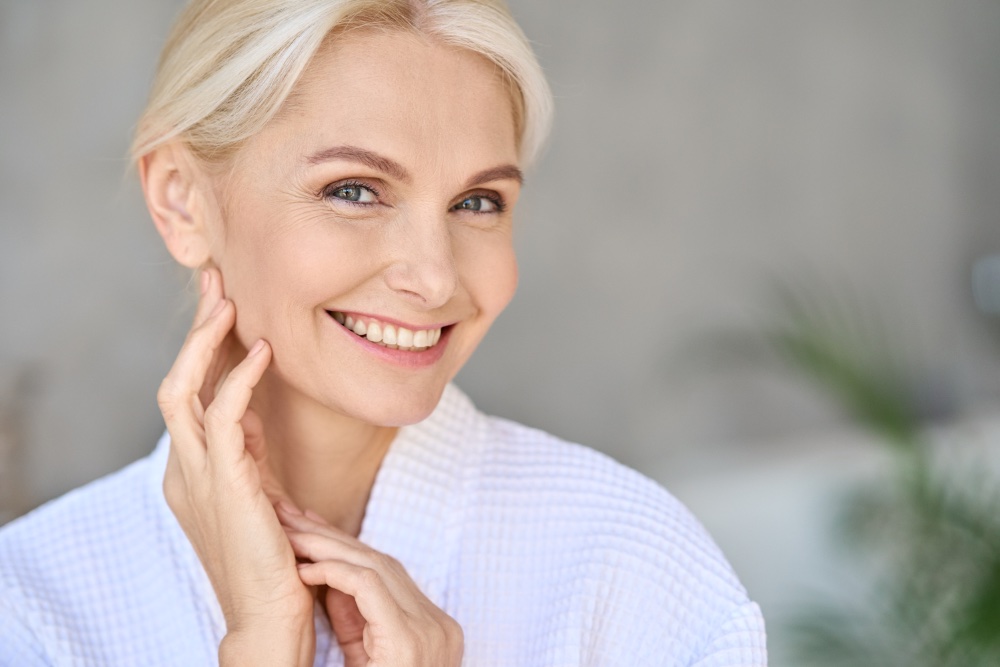 The Veneer Process
The journey to getting porcelain veneers typically requires two to three visits to the dentist. The initial consultation is crucial, determining the goals and ensuring veneers are an appropriate choice. Next, the teeth are gently prepared, and an impression is taken. This mold is sent to a dental lab, where expert technicians craft the veneers. Once ready, they're carefully bonded to the teeth, creating a transformative aesthetic result.
In conclusion, porcelain veneers offer an exceptional solution for those looking to enhance their smile. Combining artistry with advanced dental technology, they provide a durable, aesthetic, and natural-looking result. Whether addressing specific dental flaws or seeking a comprehensive smile makeover, veneers represent the pinnacle of cosmetic dental advancements.
Common problems veneers can fix
Spaces and gaps between the teeth
Broken or chipped teeth
Uneven or crooked teeth
Severely discolored teeth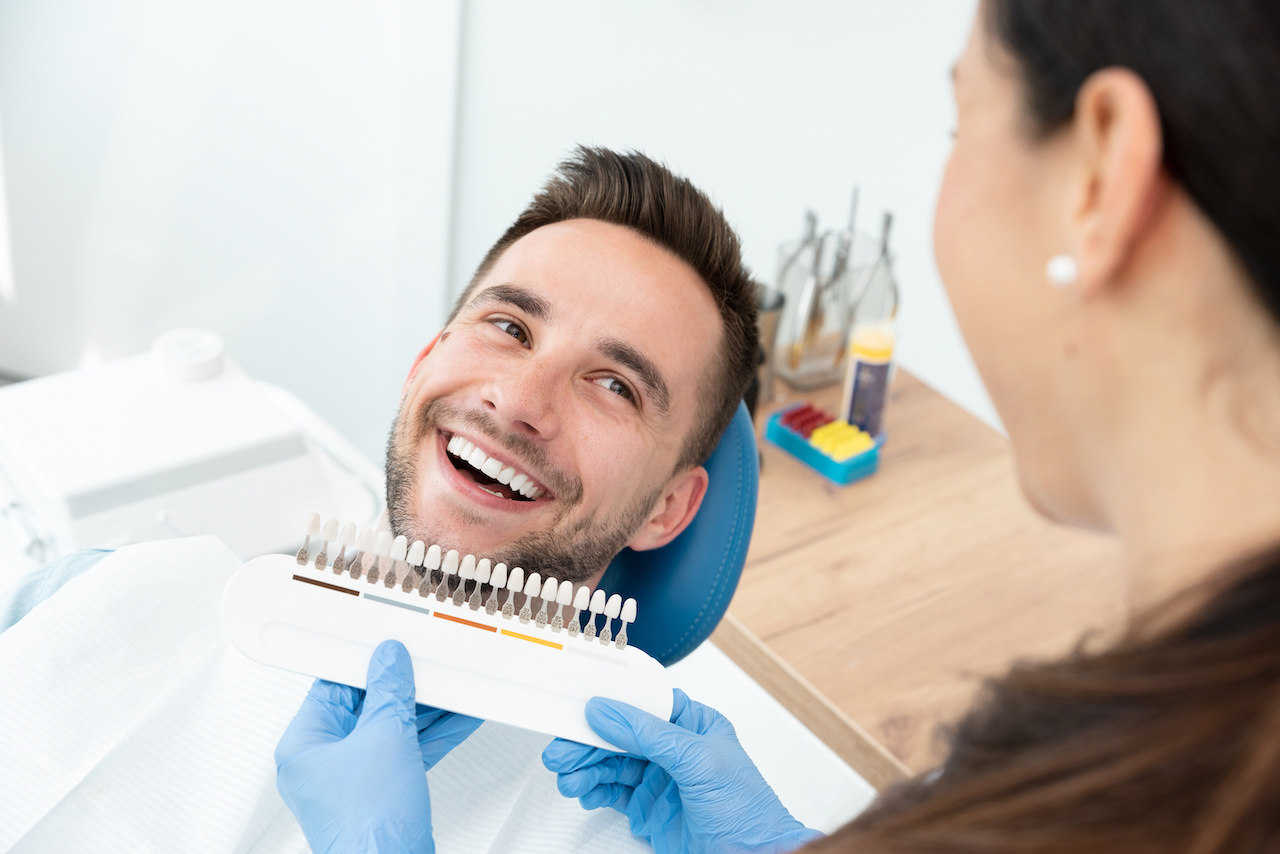 We love to make you smile!
At Arrow Smile Dental, we take pride in delivering top-tier porcelain veneers procedures in Covina, CA. Countless transformed smiles stand as testimonials to our expertise. Bringing joy through your smile is our passion! In your preliminary meeting with us, we'll clarify the process and address any concerns you might have. Ensuring each visit to our clinic is both calming and pleasant — your ease and delight is our reward.
The Arrow Smile Dental approach to care
State-of-the-art facility
Affordable treatments & financing options