Get the beautiful, straight smile you've always wanted with Invisalign
In the modern landscape of orthodontic solutions, Invisalign has emerged as a highly popular alternative to traditional braces. Offering both discretion and comfort, Invisalign clear aligners have transformed the way people straighten their teeth, appealing to both teenagers and adults seeking an unobtrusive way to achieve a perfect smile.
Misaligned teeth affect more than just your smile's aesthetics. They can also complicate cleaning, heightening the potential for tooth decay. Invisalign offers a solution with transparent aligners that are nearly invisible, removable, simple to maintain, and cozy to use. Book your consultation now to delve deeper into our Invisalign method and see if it aligns with your dental needs.
Why Choose Invisalign?
Navigating the world of orthodontics can be overwhelming, especially when deciding between Invisalign and traditional braces. Both have their merits, but there are distinct advantages to choosing Invisalign. Here's a deeper look:
Aesthetic Appeal: One of the primary reasons many patients opt for Invisalign is the near-invisibility of the aligners. They offer a discreet way to straighten teeth without the conspicuous metal brackets and wires of traditional braces. This makes Invisalign particularly popular among adults and teenagers who might feel self-conscious about wearing braces.
Comfort: Invisalign aligners are made from a smooth plastic material tailored to fit snugly over the teeth. This eliminates the discomfort and mouth abrasions that can be caused by the metal components of traditional braces.
Predictable Outcomes: With Invisalign, the entire treatment process, from start to finish, is mapped out using 3D technology. This allows patients to see a digital representation of what their teeth will look like post-treatment even before starting, offering a unique and motivating glimpse into the future.
Versatility: Invisalign can correct a wide range of orthodontic issues, from minor tooth movements to more complex cases. Though there are certain conditions where braces might be more effective, Invisalign's capabilities continue to expand with advancements in technology.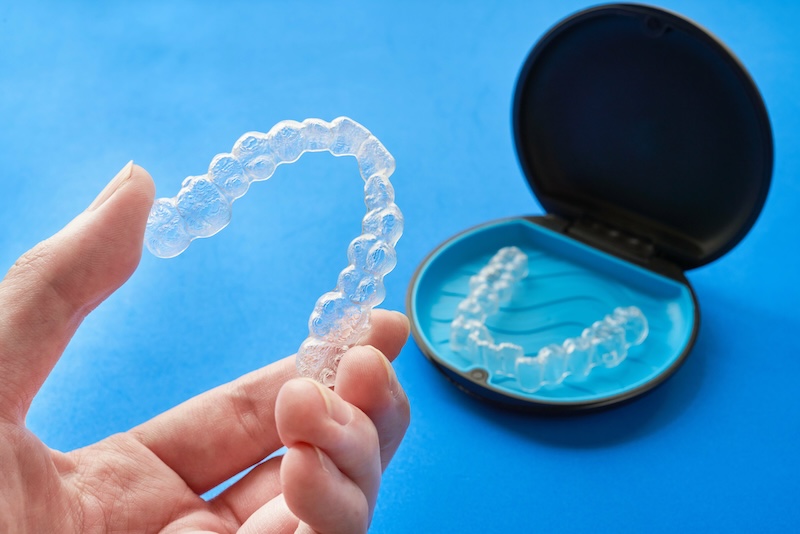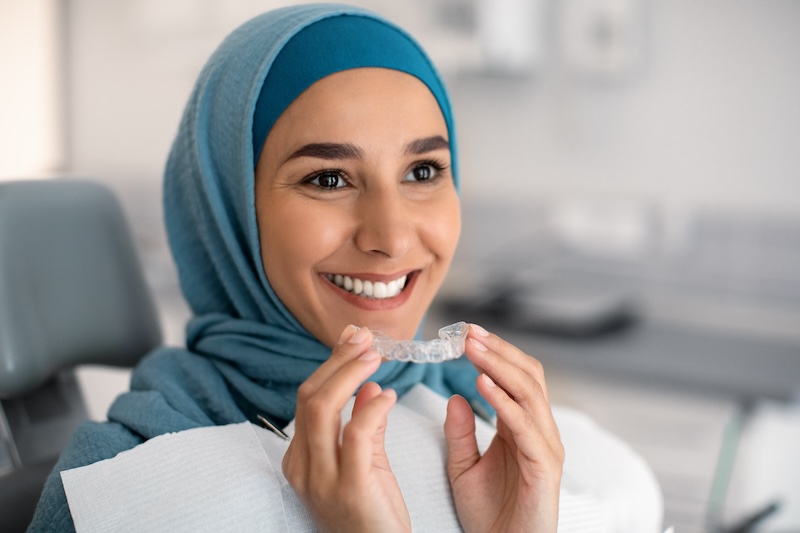 At Arrow Smile Dental, our Invisalign process is easy and hassle-free
Planning your new smile – We'll discuss whether Invisalign is the right choice for you, answer any questions, and take a 3D scan of your teeth so we can show you what your new smile will look like!
Starting your treatment – In a few short weeks, you'll receive your first set of custom-made Invisalign clear aligners and can start wearing them right away!
Checking in on your progress – We'll see you for regular checkups throughout your Invisalign journey to monitor your progress and answer any questions or concerns that come up.
Enjoying your brand new smile – In just 12-18 months, you'll have a straighter, more radiant smile!
Maintaining Your Aligners and Post-Treatment Care
Invisalign aligners are easy to care for. Regular cleaning using a soft-bristled toothbrush, lukewarm water, and a clear, gentle liquid soap will keep them fresh and clear. Avoid using colored or scented soaps as they may tint the aligners.
Post-treatment, retainers might be recommended to ensure teeth maintain their new positions. These retainers might be similar in appearance to the Invisalign trays and help in preserving the beautiful results achieved.
In essence, Invisalign presents a modern, flexible, and user-friendly approach to orthodontics. For those seeking an effective, discreet, and comfortable way to attain a straighter smile, Invisalign offers a clear path forward.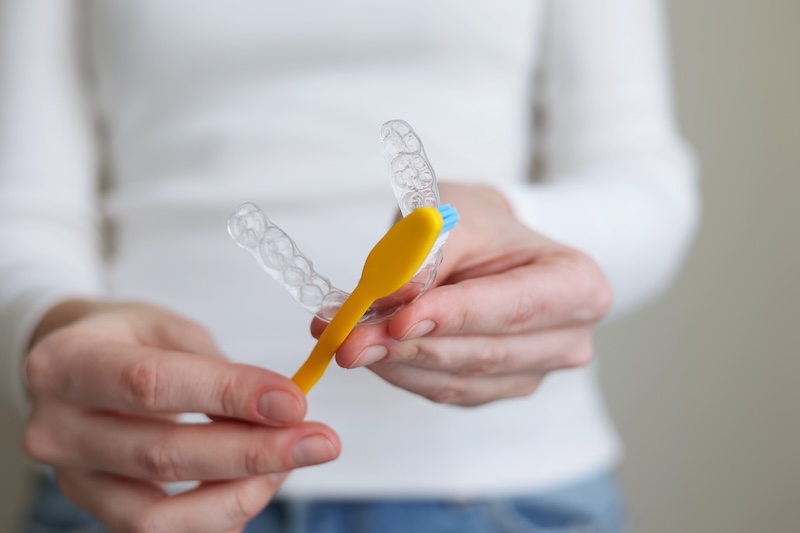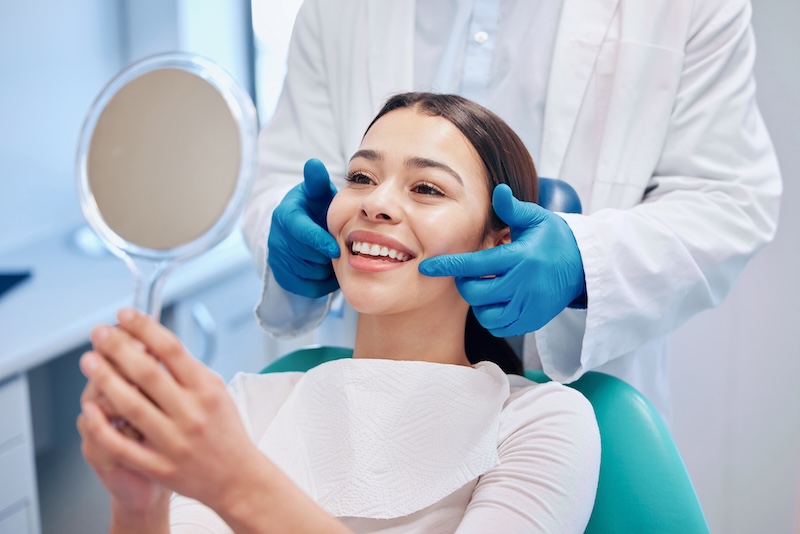 Straighter teeth in as little as 6 months
Many individuals, approximately 300 million, deal with misaligned teeth. Fortunately, a convenient solution exists. At Jackson Dental Haven, Invisalign is our top pick for teeth alignment for folks across all age groups.
Invisalign stands out for those keen on bypassing the inconveniences, discomfort, and extended timelines associated with conventional metal braces. This efficient method employs a set of transparent, tailor-made aligners and delivers impressive outcomes.
Be cautious of popular mail-order teeth alignment kits with aggressive advertising campaigns. Tooth alignment is a serious matter and should always be overseen by a professional dentist. Curious? We're here to provide clear and straightforward responses to guide your decision-making.
Invisalign clear aligners can be a suitable option for many individuals seeking orthodontic treatment.
Who is a candidate for Invisalign?
The majority of people can benefit from this cosmetic treatment. The answer often comes down to your ability and willingness to follow the treatment plan. Ask yourself, "Can I commit to wearing my aligners for 22 hours every day?"
Can a teenager get Invisalign?
Invisalign easily treats most cases of underbite, overbite, overcrowding, and gaps — all common issues for teens. Some teens have a hard time wearing their aligners for the recommended 22 hours a day. If you think this will be the case for your teenager, traditional braces may be the better choice.
How much does Invisalign cost?
Invisalign tends to be a similar cost to traditional braces, ranging from $4,000-$6,000 depending on the complexity of your situation. Many insurances cover some Invisalign treatment costs. As a fee-for-service office, we also offer payment plans and financing options to help you budget for care.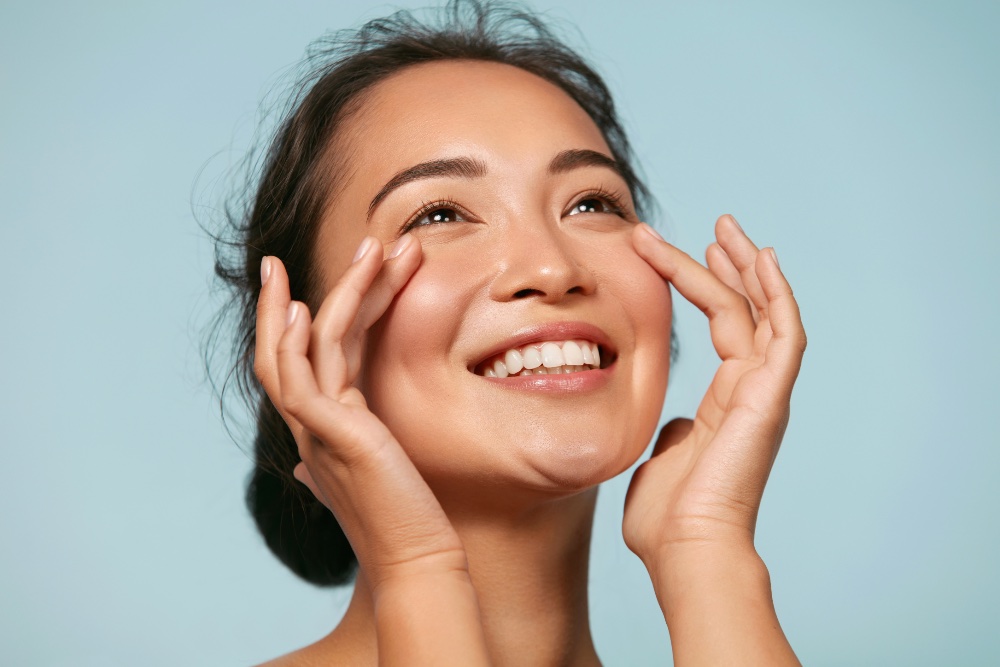 We love to make you smile!
At Arrow Smile Dental, we craft enhancements that boost both your confidence and well-being. Our Orthodontic treatments emphasizes genuine beauty. We prioritize understanding your vision and guiding you towards your ideal smile. Eagerly awaiting the chance to bring brightness to your grin!
The Arrow Smile Dental approach to care
State-of-the-art facility
Affordable treatments & financing options